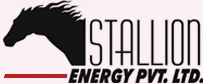 Welcome to
Stallion Energy Pvt. Ltd.
Stallion Energy Pvt. Ltd. as a manufacturer, supplier, importer, exporter & processor has made foray in high growth sector like Road & Building construction materials, Coal, Coke, Carbon and Petroleum products in India.
We are offering wide range of Road & Building construction products. We supply Fly Ash, Micro Silica, GGBFS, GBFS, Concrete Product, Viva Fines, Cement & cement clinker.
We are a leading supplier of Coal, Coke and Carbon to medium and heavy industries. We also supply Low Ash Metallurgical Coke, Petroleum Coke, South African Steam Coal, Indonesian Steam Coal, Wood Charcoal, Granular Activated Carbon and White Coal.
We are also engaged in activity of Petroleum products like Furnace Oil, Light Diesel Oil, Bitumen and various Petroleum products.